QUARTZITE FOR BATHROOMS IN ADELAIDE
NATURAL STONE RICH WITH QUARTZ


Quartzite can uniquely offer colours and veining similar to that of marble with the added benefit of the hardness of granite.
Quartzite is a naturally occurring stone rich with quartz. The quartz content with the heat and pressure exerted upon it by the Earth's processes makes this a resilient stone with some unique and beautiful pattern variations and colours.
Atlantic Stone

Atlantic Stone used for this sensational kitchen, designed by TK Design, has an island top that continues to the floor with a waterfall end panel, whilst the bench tops appear to continue up the wall as a splash back that don't simply finish at the overhead cabinetry but continue on to ceiling height.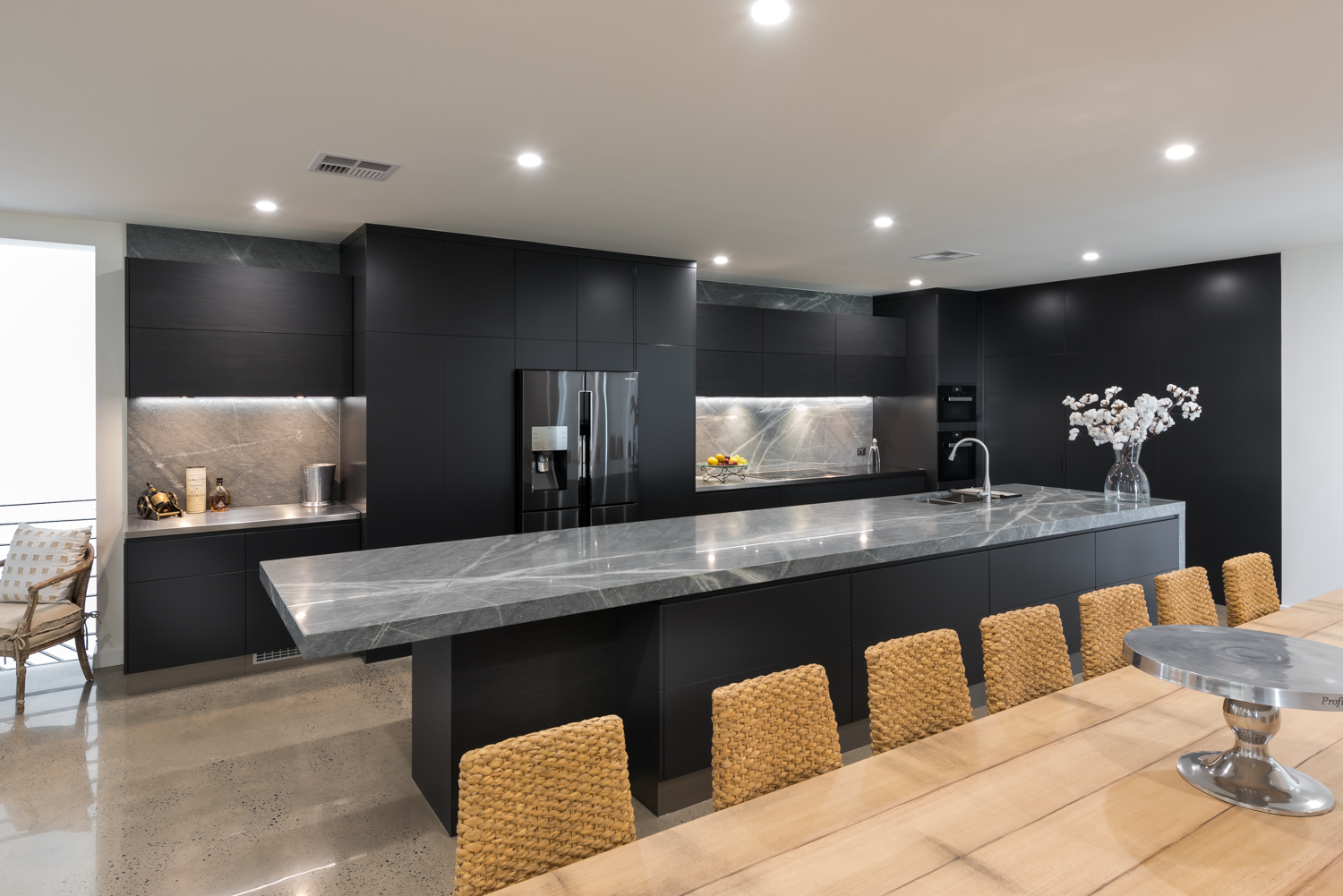 Quartzite Fusion
This refined & very attractive kitchen by Gawler Custom Specialised Joinery features the Quartzite Fusion for the island and bench tops.
Fusion is a very hard wearing stone and quite dramatic looking with fluid swirls of colour, having light to dark grey, fawn and tan gold, these colours are also found in the other material finishes of this kitchen.
Not just for kitchens
This contemporary bathroom has the Atlantic Stone for shower recess and splash back.

Atlantic Stone is an elegant looking but very hard wearing material like quartzite and has the colour of light to mid grey with a unique pattern of pale lines. Photo with thanks from Nikolaus Bagnara SPA, Italy & is not for copying or reuse.