Custom Marble in Adelaide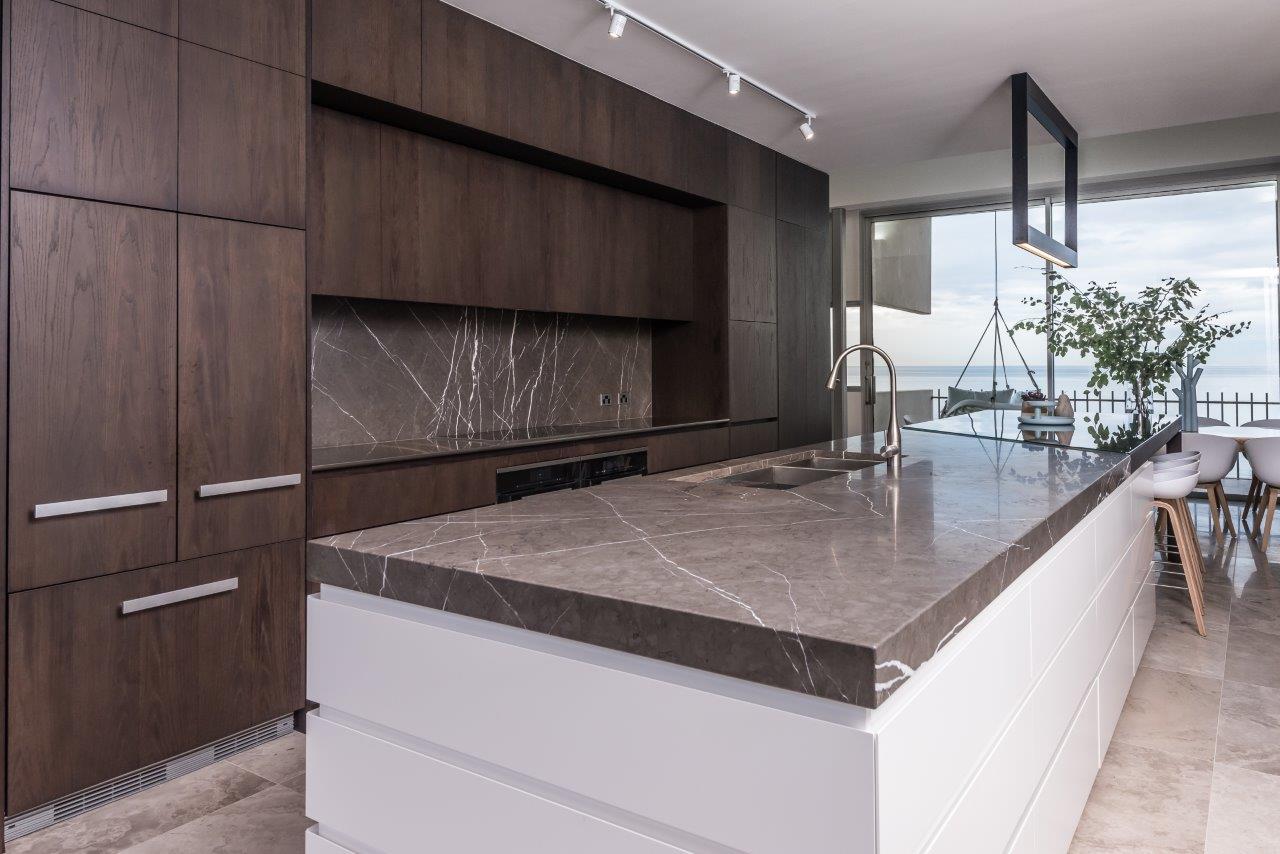 Natural Stone offers uniqueness and style wherever it is used.
Once the exclusive domain of 5 star hotels brandishing marble foyers and stunning granite bench-tops, fabricated stone continues to set the benchmark in style and durability and today can be found in the form of domestic kitchen bench-tops, bathroom vanities, splashbacks, floors, mantles, staircases, bars, reception counters, shop fittings, and custom furniture.
Stone bench-tops are exceptionally durable and add a real sense of style and quality to any home, business or shop.
Other natural stones such as Onyx, Travertine, Breccia and Limestone are included in our Marble Range.
Pietra Grigia Limestone
This beautiful limestone has been used as bench tops and splash backs, fabricated by Chesini House, for this amazing kitchen space. Pietra Grigia comes from Iran and the colour is a background of soft brown with a grey undertone & dramatic white veining.
New York Marble
Sometimes called Lilac Marble, is a uniquely patterned marble from Turkey. The choice of use in this example, is as a functional backsplash for a bathroom, but presents as a wall feature that looks high end & very elegant. Photo with thanks from Nikolaus Bagnara SPA, Italy.
Dolce Vita Marble
This stunning kitchen fabricated by Uniq Stone, and designed by Cabinets by S&T Norton, has been complimented with an Australian marble.
This hard wearing marble is quarried in Western Australia and is called Dolce Vita. It is a more durable marble and the stunning colours are due to the different minerals found within the product. Dolce Vita is a mixture of soft creams through to light browns with grey veining and it looks amazing in this kitchen.